Baxter & Jacobson Architects are a Sydney and byron bay based practice with extensive experience in architecture, interior and urban design, master planning and feasibility studies. They have completed projects throughout Australia and internationally
Since establishing the practice in 1987, the two partners have developed a capacity to deliver innovative and iconic designs across a diverse spectrum of building types. Their portfolio includes large infrastructure projects, aircraft hangers, community buildings, school master planning and building design, multi unit housing, commercial offices and retail premises. A collaborative approach with clients and consultants ensures creative design solutions successfully integrate functional, environmental and budget restraints.
The diversity of climatic conditions across Australia and the Middle East has required project specific solutions to environmentally sustainable design. At the same time they believe the quality of the internal workplace design can enhance worker satisfaction and efficiency.
Their projects have been published in books concerning organic architecture and have received various awards. They bring valuable experience in local government and community activism as well as hands involvement in the visual arts.
MARK BAXTER
(B. Architecture hons. Syd Uni)
Mark is an accomplished architect of 35 years experience in a diverse range of building types. As a partner of BJA he is experienced in seeing a project through all stages from design to construction. He understands the value of community consultation through being an active participant in community groups and council sub-committees in his local community.
His passion is to identify opportunities to value add to a project by softening the boundaries between the utilitarian and artistic, between building and landscape. He gives workshops and lectures in sculpture and organic architecture and maintains an interest in contemporary design developments.
Save
Save
Save
Save
DAVID JACOBSON
(B. Architecture hons. Syd Uni)
David brings over 30 years of experience of delivering architectural and planning projects to fruition. David is a founding partner of BJA and has been responsible for designing a wide range of building types including schools, residential, community buildings and multi unit projects.
Building some of his designs and teaching design at Sydney University has given David an appreciation and understanding of the conceptual framework of design as well as the practicality required by the construction industry. Interest in the architectural and urban design issues in the Manly Municipality led to David serving as a Councillor on Manly Council when the town centre and beachfront development and planning controls were at a critical stage. During this time and in the years afterwards, he chaired and served on the Landscape Management Committee and the Town Centre Working Party, which over the years has seen the revitalisation of the Town Centre and beachfront.
Save
Save
Save
Save

LEITH SCHMIDT
(B Architecture. Hons UQ)
Leith has 27 years experience in Architectural practice – with 19 years as Principal of her own business specialising in site specific, residential projects and more recently strategic plans, museum design and local government projects.
She worked with Mark and David on Steiner School projects and community buildings 25 years ago and returns to contribute her experience of practice management, project administration and design. Leith prioritises listening to the Client and 'doing the homework', developing productive relationships which respect all stakeholders and result in delightful built spaces and satisfied clients.
Save
Save
Save
Save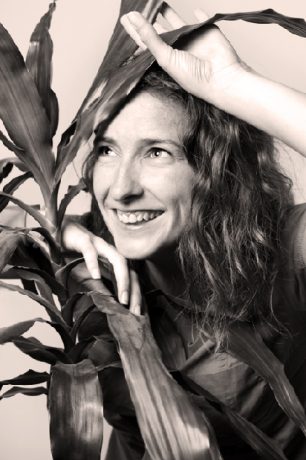 GIOIA VINEY
(M. Architecture. Bath UK)
Gioia has 6 years experience working in Australia on a broad range of projects. Residential, Community hospitals and Convention and Exhibition centers. She enjoys working collaboratively with all contributors to a project. Her work in hospitals meant working closely with clients and guidelines to achieve an efficient, accessible building which is also calming to its patients. The recent work on Sydney Darling Harbour included roof details through to internal ceiling design and coordination. She enjoys working on all stages of a project from initial feasibility through to the internal details.
Save
Save
Save
Save

GABRIEL BORGES
(B. Architecture hons. Santa Ursula Uni)
Following graduation in Rio de Janeiro – Brazil in 2001, Gabriel decided to move to Australia. From 2002 to 2009 he worked at a small architectural practice in Byron Bay, helping on the design & documentation of high-end residential & medium sized commercial developments.
In 2010, Gabriel returned to Rio for 1 year to design & build his parents a country home. There he further developed his design & building skills. Recycling & reusing materials, implementation of local construction methods & energy saving strategies were the main priority for him & were explored to the maximum.
From 2011 to 2013, Gabriel worked at a larger practice in Sydney where he worked with a specialized team completing half a dozen hospital projects around Australia.
Since then Gabriel has been working at BJA, specializing on the documentation of buildings in BIM, a special tool for project coordination & production of 3-D images.
In 2016 Gabriel went to the North of Peru, where together with his partner designed & built an investment villa overlooking the Ocean. Again, the implementation of local materials, construction methods & energy saving strategies were the main priority for him & were explored to the maximum.
Gabriel brings this breadth of experience to BJA where he is responsible for project managing medium scale commercial projects.
Save
Save
Save
Save
MATTHEW CLIFFE
(Interior Designer. SIT Enmore)
Matthew has worked on various interior and architectural projects including Residential, Commercial, Retail and Hospitality. He enjoys working on all stages of a project, from design development through to detail drawings. Matthew brings a high level of experience and skill to our projects. In his spare time he enjoys designing and building furniture.
Save
Save
Save
Save